Per gli amanti dei fumetti Marvel parliamo di un titolo che vi permetterà di seguire le vicende degli Avengers in pieno stile LEGO.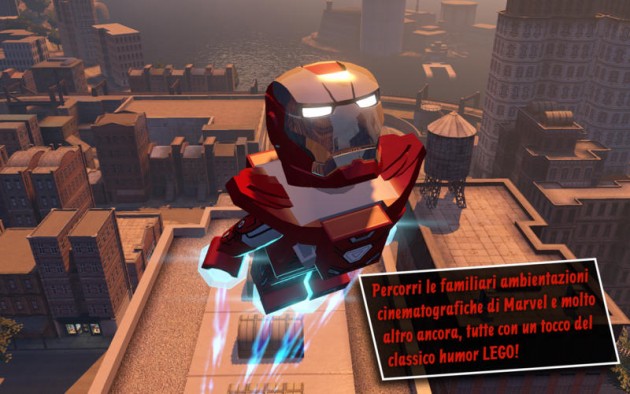 Il nuovo LEGO Marvel's Avengers contiene personaggi e storie del noto film The Avengers e Avengers: Age of Ultron. Scaricando questo gioco avremo la possibilità di seguire questi supererei nelle più disparate vicende con l'obiettivo di proteggere l'umanità e sconfiggere il nemico per salvare il mondo.
Ciò che più caratterizza questa versione del gioco è il suo stile LEGO: tutti i personaggi infatti sono stati realizzati per essere adatti all'universo dei blocchetti LEGO, rendendo le avventure e la grafica ancor più avvincente e divertente.
Il titolo supporto oltre 25 modelli di gamepad e qui di seguito vi proponiamo i requisiti minimi:
Processore: 1,8GHz Intel
RAM: 4,0GB
Grafica: 256MB
Spazio libero: 15,0GB
LEGO Marvel's Avengers è disponibile su Mac App Store al prezzo di 39,99€.
MacBook Air M2 in sconto su
App Store (Mac)