Microsoft Edge per Mac ora può leggere il testo ad alta voce per gli utenti. La funzione migliora l'accessibilità e offre anche agli utenti un'altra opzione per accedere ai contenuti.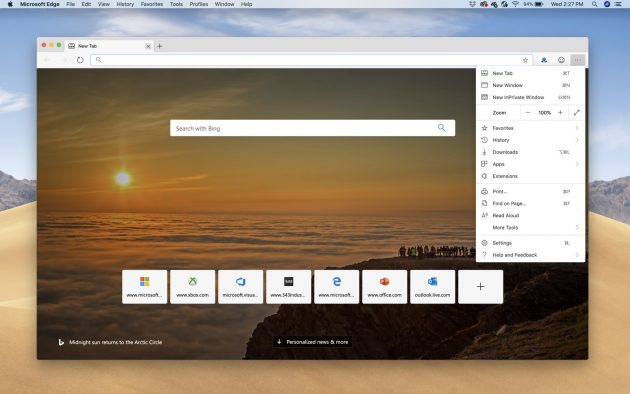 Microsoft Edge è in procinto di passare ad un browser basato su Chromium su tutte le piattaforme. I canali sviluppatore e canary di Microsoft Edge sono infatti già basati su Chromium sia su Windows 10 che Mac.
La funzione "Leggi ad alta voce" consente agli utenti con problemi alla vista o che banalmente desiderano ascoltare la lettura di un testo di navigare sul Web. Inoltre può essere anche utilizzato come uno strumento utile per la correzione di documenti.
NEW! The free Edge browser on Mac now supports Read Aloud 🔊 This also includes the high-quality Neural Text to Speech voice. Sample 📽 below

Get the latest Edge Mac builds from https://t.co/dKSTq0B6s5#edtech #dyslexia #accessibility #MIEExpert pic.twitter.com/HRK2FapZKB

— Mike Tholfsen (@mtholfsen) July 29, 2019
Microsoft Edge si adatta bene ai dispositivi Mac pur sembrando più familiare agli utenti di Windows 10. Potete iscrivervi per testare la beta del nuovo browser sul sito Web di Microsoft.
MacBook Air M2 in sconto su
News